Premier Vintage Mask Open Face Helmets
The Premier Vintage Mask is an open face helmet based on the Premier Vintage, but equipped with an extra add-on. This mask, which consists of goggle with lightly tinted lenses and a mouth piece with mesh material, protects the face against the wind and gives the helmet a more rugged appearance.
The helmet has an extremely classic appearance like the Premier Vintage, but at the same time it is very comfortable and it meets all the modern safety requirements. Two thirds of the outer shell consist of super-light carbon fibres, making the helmet very strong and lightweight – the helmet weighs around 990 grams, which is very light! The outer shell is very compact and the helmet has a very universal fit, which encloses around the face properly.
Scroll down below for more information on the Premier Vintage Mask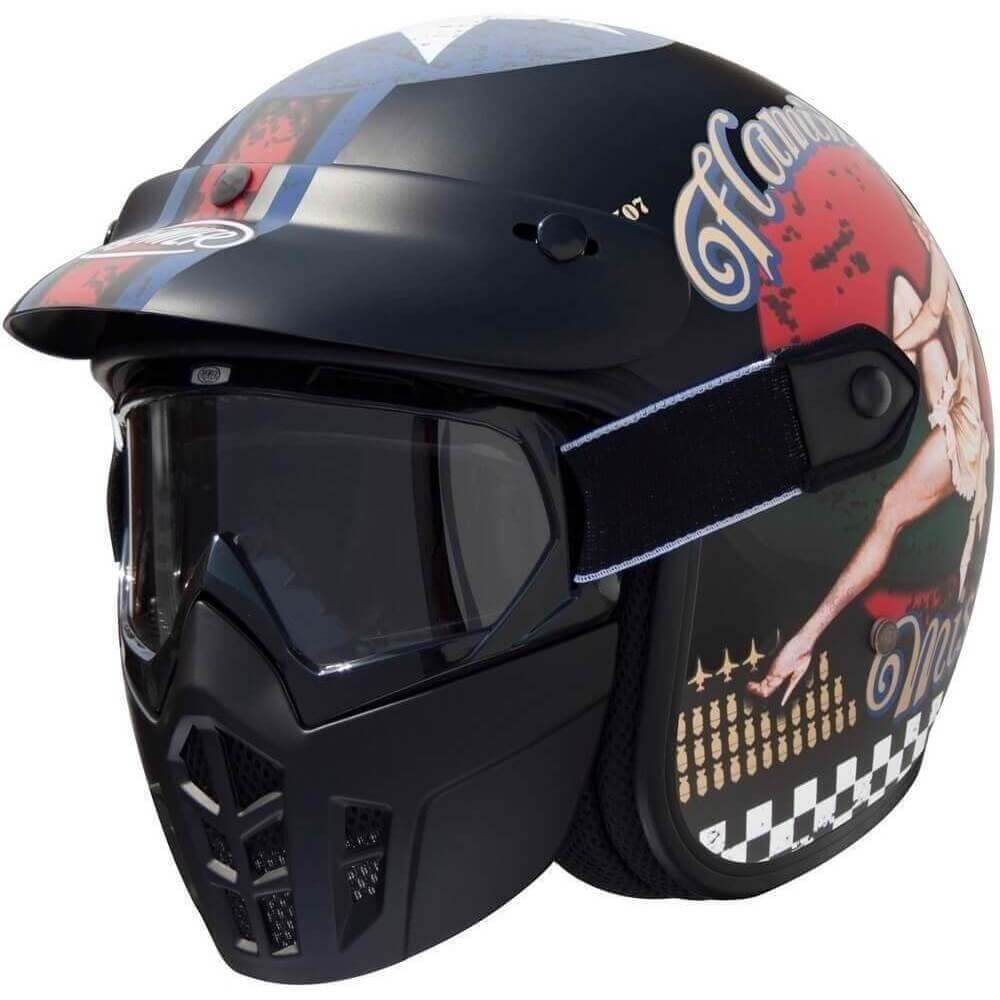 The interior is fully removable and washable, and the soft material is anti-bacterial and moisture draining.
The integrated light smoke sun visor ensures that your eyes will be free of wind, significantly reducing turbulence. The helmet can be secured with the microbuckle quick lock retention system.
Premier Vintage Mask Specifications:
Dyneema Carbon Aramid outer shell
Weight is around 990 grams
Microbuckle quick lock retention
ECE 22.05 approved
Removable and washable interior made from high quality material
Anti-bacterial
Moisture draining
Removable mask
Removable peak